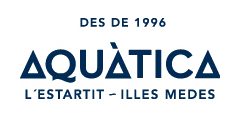 Sinds 1996 biedt Aquàtica u rust, goede behandeling en professionaliteit om te genieten van duiktrips in l'Estartit en het natuurpark Montgrí, Illes Medes en Baix Ter of duikcursussen. Sinds 2017 bevindt dit centrum zich op onze camping.
Meer weten
Fietsverhuur
Op de camping zijn 12 "stadsfietsen" te huur, eventueel te huur met kinderzitjes. Er is ook de mogelijkheid om e-bikes of mountainbikes te huren op afspraak en op afspraak.
Wij helpen u met het vinden van onze mooiste routes in de omgeving!
Contact om te boeken
Haal onze trui
Maak deel uit van het team!
Nu kunt u het exclusieve kampeershirt hebben. Om bij ons te zijn als je op vakantie bent en als je thuis bent.
Verkrijgbaar bij de campingwinkel!
Contact om te boeken